We are very active in helping the local pet community.
Since 2000, we have been active in rescuing, rehabilitating, and adopting out stray and owner-surrendered pets that were in need of medical or surgical care through our Good Samaritan Program. In November 2012, we transformed this program into the C.A.R.E. program, which holds 501(c)3 status as a designated non-profit organization.
Since 2008 we have adopted out over 500 pets.
Good Samaritan Program

Rescue Relief
C.A.R.E. Program
Relay for Life
St. Francis Wildlife Rescue
American Cancer Society
St. Francis Wildlife Rescue
Our hospital is also a drop-off point for St Francis Wildlife Rescue. This local wildlife group works diligently to help injured or orphaned wild animals.
We assist in their care, providing medical and surgical care for the wildlife until the animals can be transferred to the St Francis facility for continued care and rehabilitation.
St. Francis Wildlife Association
5580 Salem Rd.
Quincy, FL 32352
(850) 627-4151
$86,000 Funds Raised Since 2007

The Results Are Amazing
Our largest fundraiser that we organize and sponsor is Rescue Relief, an annual benefit to raise money, food, and awareness for local pet rescue groups. These groups are all privately funded and are in constant need of financial and volunteer support. Since 2007, we have raised over $86,000 for local pet rescue groups.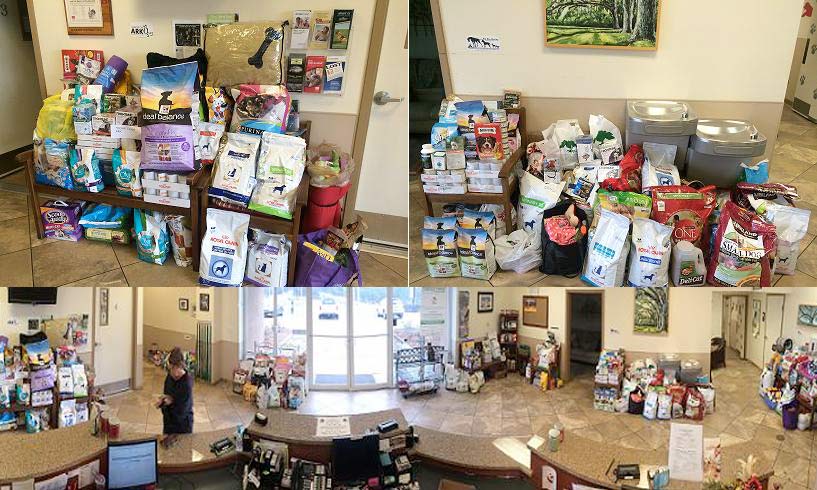 Relay for Life
We are also a participant in Relay for Life, an annual benefit for the American Cancer Society. We chose to participate in Relay due to the large number of our own patients that are affected by cancer- a cure for this disease will benefit all of our family members, including our four-legged ones. In 2010 our team was nominated for Best Overall Booth and raised over $4100 for the cause.
If you would like to participate or donate to any of our charities, please contact Susan at 850-385-8181 for details.